Are you ready to WERK? We are!!
Join us Saturday, November 14th, 2020!
Thank you for coming out and making our 2019 WERKshops so incredible!  Click here to check out our photos on Facebook from our amazing day!
Our next WERKshops event will be on Saturday, November 14, 2020 and we hope to see you there!
Shine WERKshops is bringing together top choreographers from New York, L.A, Boston and Winnipeg for an exciting day of Dance! Shine WERKshops are intended to push your boundaries in a fun, passionate, and supportive environment.
DATE


Saturday November 14th, 2020
LOCATION


Ambassador Hotel and Conference Centre, Kingston ON
More details for WERKshops in 2020 to come soon!
DETAILS
Space is limited
More details for WERKshops in 2020 to come soon!
CLASSES
More details for WERKshops in 2020 to come soon!
2019 WERKshop Classes:
Musical Theatre
Jazz Funk
Contemporary
Conditioning/Jumps and Turns technique
Hip Hop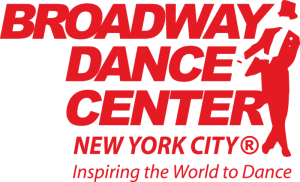 RULES/POLICIES
Ages are determined as of December 31st, 2019 (same as the competitive season).
The Age Levels are suggested guidelines. Studios/Parents may use their discretion to place dancers in the appropriate classroom.
NO videotaping or photography allowed at any point during the WERKshop classes. Still photos can be taken in between classes, with the faculty, etc.
All registrations are non-refundable, including if there is a faculty change.
Shine WERKshops reserves the right to remove disruptive Dancers, Observers, Teachers, from the event.
If space permits, participant wristbands will be sold on-site the day of the event. Please contact info@shinedance.com to confirm availability.
Shine Dance Competitions is authorized to use photographs and/or videos for advertising, promotional and marketing purposes.
Shine Dance Competitions will be held harmless, along with its directors, employees, volunteers and independent contractors, from any and all claims for damages or injuries of any kind, nature, or description resulting from or related in any way to the participation in any Shine WERKshops event.
FULL ACCESS PASS
2020 WERKshop rates will be announced and posted here soon.
Select from 3 AGE LEVEL recommendations: Junior (7-10), Intermediate (11-14) or Senior (15+). Feel free to participate in whichever age group you are most comfortable.
TEACHERS' PASS
Teacher Passes are offered at no charge.
SHINE allows access for teachers, aged 20+ as of Dec 31st, 2019 full access to all WERKshop classes at no charge.
Teachers may observe or partake in classes.
Teachers who are currently competing are exempt from this offer.
OBSERVER PASS
Observer Pass Fee for 2020 will be announced and posted here soon.
Parents/Guardians of registered dancers are allowed into the WERKshop classes if they have purchased an Observer wristband.
All Observers must be attending with paid students and may not be teachers, studio owners, or dancers who are not attending the event.
SHINE reserves the right to limit observers within each ballroom, subject to attendance and space limitations. If our observer limit is reached prior to the event, Observer wristbands will not be sold at the door.
We respectfully request that Observers do not talk during WERKshops as it is highly distracting for dancers and the choreographers. We want the dancers to get the most out of this experience and appreciate your cooperation.